About DCFR
Hello! Welcome to the DC Front Runners, an affiliate of the International Front Runners! DC Front Runners is a social running and walking club that offers a welcoming, safe space for the LGBTQ+ community and their allies. Whether you are looking to make new friends or gain running advice from one of our many seasoned marathoners, join us at one of our scheduled walks or runs and find your pace!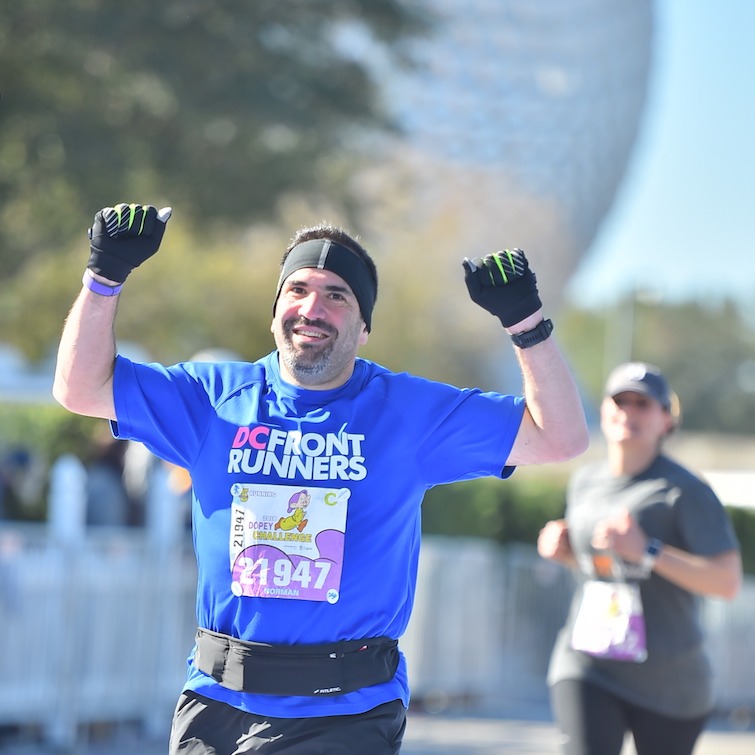 The DC Front Runners has a vibrant 40 year history, starting as a casual running club. Over the years, DC Front Runners has evolved into an open and welcoming club for runners, walkers, and friends with varying levels of ability, speed, and endurance. We are committed toward diversity and the inclusion of everyone, regardless of age, gender, race, religion, ethnicity, sexual orientation, or fitness level. Outside of our runs, we host numerous social events, to include volunteer work, happy hours, and annual anniversary & holiday parties! While most of our members and events are focused on the Washington, DC metro area, we have members around the world and have participated in events such as the Gay Games in Paris and marathons on most every continent.
Working Group on Diversity and Inclusion
In August 2020, the DC Front Runners created a working group to review and make recommendations related to improving the club's diversity and inclusiveness. The working group hosted an Aug. 27 town hall and conducted a survey. The information gathered from the town hall and survey was used to develop this report, which was presented to the DCFR Board on Sept. 23. The report has immediate and long-term recommendations for the DCFR Board.
View the Report