About Us
The DC Front Runners is more than a running or walking club, it is a family. Whether you are new to the DC area, want to dust off the shoes, or meet new friends, we encourage you to give us a try. As a member of the International Front Runners we welcome all LGBTQ+ friends, as well as our allies, to participate.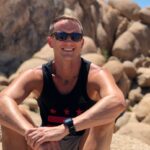 DC Front Runners is a running, walking, and social club for LGBTQ+ people and their friends in the Washington, DC metropolitan area. We are open to all people regardless of race, pace, age, gender, sexual orientation, or athletic ability. Our group is very diverse with respect to speed, distance, and intensity, and we encourage and support all who participate. While membership is encouraged, you do not have to join to give us a try!
Our club has over 400 active members. In addition to our group runs and walks, we sponsor many social events so you can make new friends and join other members for dinner, happy hour, or other activities.