Member Profile – Josh Spencer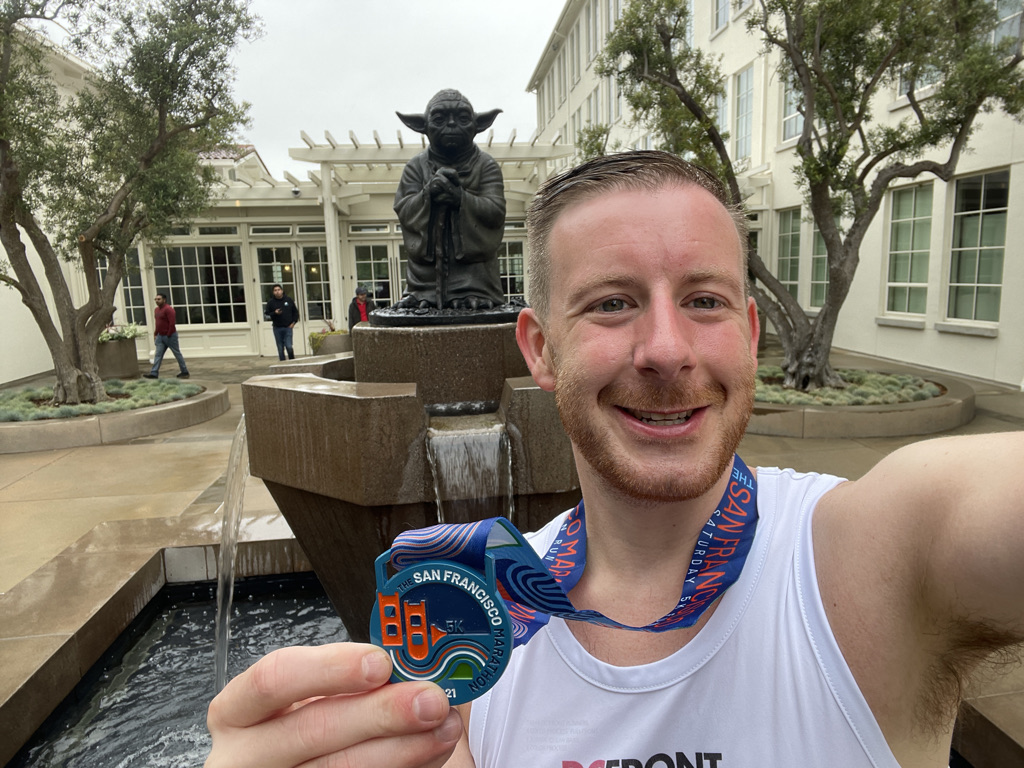 Preferred Name: Josh Spencer
Profession: Program Coordinator at Henry M. Jackson Foundation
Education: Bachelor's Degree in Political Science from Grand Valley State University
Member Since: February 2020
Favorite Route: Union Station / National Mall
Bet You Didn't Know: I've been maintaining a run streak by running at least a mile every day since November 2016. I'm over 2000 days.
Meet Josh Spencer
Why did you join the DC Front Runners?
I joined DC Front Runners to meet fellow runners training for their next race or marathon. I love being a part of a social group that organizes regular runs.
Why is the DC Front Runners important to you?
I love being part of a running community that is supportive by recognizing fellow runner's race PRs and race completions at the start of group runs. I love the welcoming atmosphere in DCFR that helps to motivate me to get out there and complete a run.
Do you have a favorite memory or story from the DC Front Runners?
My favorite memory of DC Front Runners that sticks out is the Halloween 2021 run. I really liked the route with the spooky stories and the history of haunted DC sites.
What was your first race ever? And your favorite race?
My first race was the Fifth Third Riverbank 5K run in 2013. Running with a large group of people and all the excitement in the air was both motivating and addictive. After that race, I continued signing up for races and eventually was motivated enough to run marathons.
My favorite race is the Chicago Marathon. I'll never forget the Drag Queens performing and cheering on the runners near mile 8 in Boystown. Great race for its flat elevation and the crowd support.
What are your non-running hobbies?
I enjoy trying new beers from local craft breweries and playing board games. I also like checking out the theatre and musical performances. Traveling and visiting new places is very much enjoyed.
Is there anything else that you would like to add?
I have a goal of running a marathon in each US state and am nearly halfway done. I love the challenge of running 26.2 miles. It is a great way to see large cities and to see what they have to offer.