Member Profile – Nina Sheppard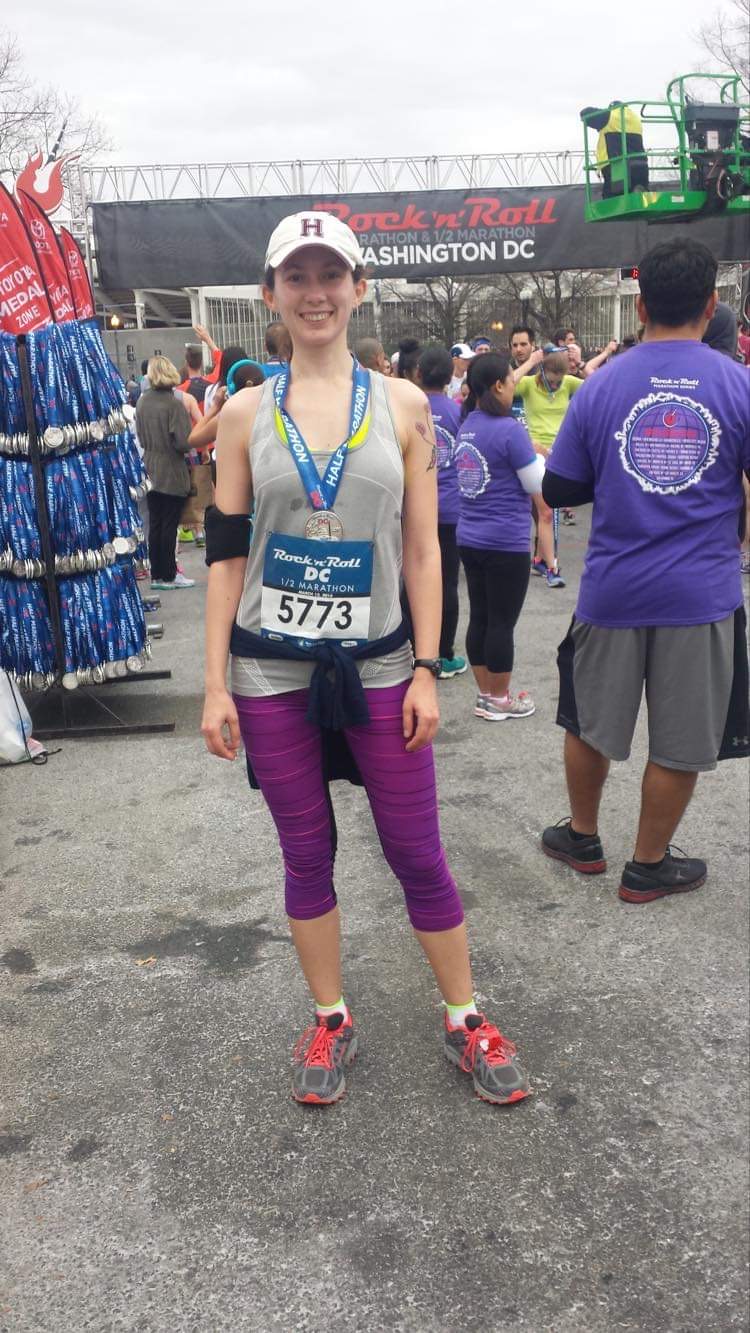 Preferred Name: Nina Sheppard
Profession: Adult ESL Instructor
Education: A Master's Degree in TESOL (Teaching English as a Second Language)
Member Since: 2016
Favorite Route: Rock Creek Park / Zoo
Bet You Didn't Know: I speak three languages fluently: English, Russian, and Arabic.
Meet Nina Sheppard
Why did you join the DC Front Runners?
I joined the DC Front Runners because I was looking for a community that shares my passion for running. But more than that I was trying to see if I could change the way I meet people and make friends. As a very introverted person, finding myself surrounded by so many strangers was overwhelming but it has made me a much more confident and open person.
Why is the DC Front Runners important to you?
I always look forward to our Saturday runs. Seeing my friends and having a bagel and coffee with them is the highlight of my weekend. Adding a race to the mix makes it even better. I don't think I could ever meet such a diverse group of people that I enjoy hanging out with at any other club.
Do you have a favorite memory or story from the DC Front Runners?
I love our Christmas parties. I remember fondly one where Nicolas was still quite small, but the little guy started dancing when the music came on. I have some lovely pictures and videos of that night on my phone.
What was your first race ever? And your favorite race?
The very first race I ever ran was Independence Day 5K in Fairfax. That was before I joined the DC Front Runners. It was during that race that I discovered how much I enjoy racing. A 5K is still my favorite distance to run.
What are your non-running hobbies?
I am very much into hiking but especially urban hiking. Every weekend I have this burning desire to hit the road and just keep walking for hours taking in the surroundings like houses, people, and trees. Unfortunately, it has been hard for me to do this in the last few years because my kids do not want to let me go. Pushing a 100-pound stroller in front of me is a great exercise but it doesn't give me the same sense of serenity as sole hiking does.