Member Profile – Zach Baldwin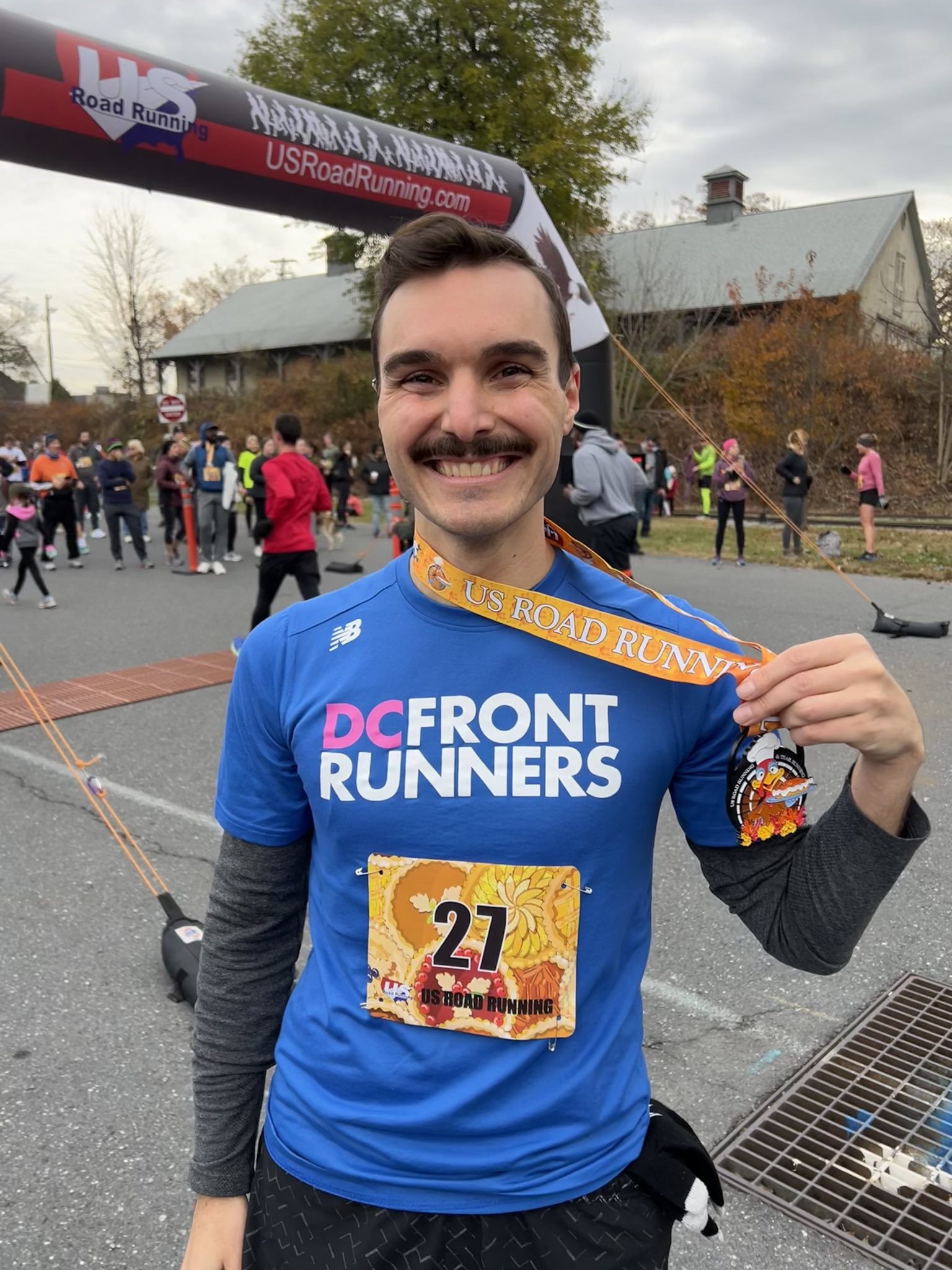 Preferred Name: Zach Baldwin
Profession: Political and Nonprofit Fundraising
Education: Bachelors in Political Science and Sociology from American University
Member Since: October 2021
Favorite Route: Fletcher's Boathouse
Bet You Didn't Know: I only started running because I got cut from the high school soccer team my freshman year.
Meet Zach Baldwin
Why did you join the DC Front Runners?
I've been running since 2006, but during COVID I felt like I hit a rut running on my own and needed something to motivate me to keep running. I had been aware of DC Front Runners for a while having lived in DC since 2010, but just hadn't gotten around to joining. I decided to try it out in October 2021 and am glad I did!
Why is the DC Front Runners important to you?
The community and the exercise. Since joining DC Front Runners I've made new friends and connected with other runners who push me to run faster and run farther than I previously thought I could, and I've found new running routes in the city to keep things interesting.
Do you have a favorite memory or story from the DC Front Runners?
Marching in the 2022 DC Pride Parade! It was so much fun to march with the other DC Front Runners and feel the energy from the crowd, especially with it being the first Pride back in person since COVID. "Hi Gay!"
What was your first race ever? And your favorite race?
My first race was when I was around 8 years old and living in Vermont. It was just 1 mile, but there was a HUGE hill at the start. My favorite race was in Milton, Vermont during my final year of Cross Country in high school – it was raining and muddy, but I ran my fastest career time and had my parents there to cheer me on.
What are your non-running hobbies?
I love live music and enjoy going to concerts or music festivals to dance. Mostly EDM.